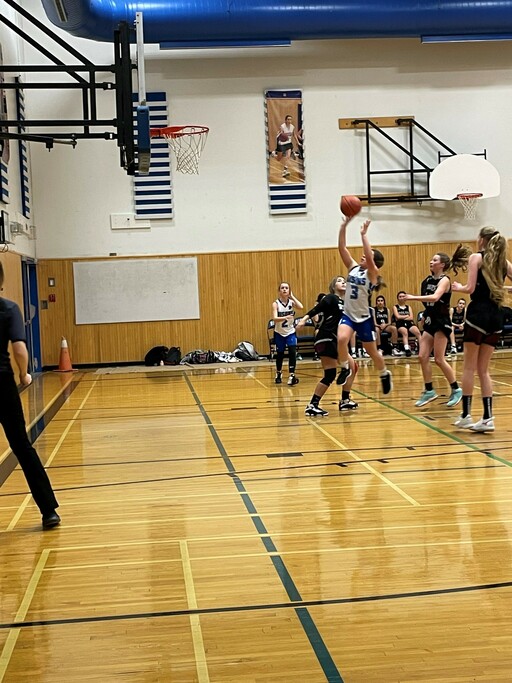 Sherwood Park, Alberta – There will be a much larger footprint on the local junior high athletics scene this fall as Elk Island Public Schools (EIPS), Elk Island Catholic Schools (EICS) and New Horizons School have entered into an agreement to see the league expand from its current 16 member schools to 22 member schools. The schools will compete in seven sports including cross country running, volleyball, basketball, team handball, badminton, golf, and track and field.
"With the addition of six new schools next season, we're better positioned to offer a balanced and competitive athletic experience to all our athletes—with a strong focus on development and learning the sports we all love," says Darren Anderson, EIPS Junior High Athletic Co-ordinator. "And of course, it will add a lot of fun!" 
The new league will also see a name change and going forward will be known as the Elk Island Junior High Athletic Association, to reflect the growth and expansion into different divisions. Costs will be shared on a per capita basis among all member schools, thereby ensuring school sports remain an affordable option for all. Member schools range in size and location, and can be found in the communities of Vegreville, Mundare, Lamont, Fort Saskatchewan and Strathcona County.
"We're excited to join the Elk Island Junior High Athletic Association. The new athletic association will give student-athletes an opportunity to compete in a variety of different schools and communities," says Ed Kucy, Principal, Holy Redeemer Catholic School. "Unifying our athletics leagues will only enhance the competitive level and exposure, building relationships and memories on and off the court that will last a lifetime." 
"Sport plays such an important role in student wellbeing and school spirit," says Ted Zarowny, Principal, New Horizons School. "Being part of the educational fabric of Strathcona County for over 25 years, we're excited and thankful to be welcomed into the Elk Island Junior High Athletic Association."
Members of the newly expanded league will begin competition during the 2022-23 season, with over 5,000 local student-athletes participating.
"With a rich history dating back to 1965, there are undoubtedly many people in our community who've many great memories of competing and being part of several teams while in junior high, and we're thrilled to be expanding that opportunity to even more schools," says Jessica Smith, Principal, F.R. Haythorne Junior High School.
| | |
| --- | --- |
| Current Member Schools | Additional Schools for 2022-23 |
| Ardrossan Junior Senior High | St. Theresa Catholic |
| Clover Bar Junior High | St. John Paul II Catholic |
| F.R. Haythorne Junior High | École Our Lady of Perpetual Help Catholic |
| Fort Saskatchewan Christian | Holy Redeemer Catholic |
| Fultonvale Elementary Junior High | St. Luke Catholic |
| Lakeland Ridge | New Horizons School |
| Lamont High |   |
| Mundare School |   |
| Rudolph Hennig Junior High |   |
| Sherwood Heights Junior High |   |
| SouthPointe School |   |
| Strathcona Christian Academy Secondary |   |
| Vegreville Composite High |   |
| Archbishop Jordan Catholic High |   |
| St. Mary's Catholic |   |
| St. André Bessette Catholic |   |
EIPS is one of Alberta's largest school divisions, serving approximately 17,125 students in 43 schools. We are proud to be an integral part of our communities, including Sherwood Park, Fort Saskatchewan, Vegreville, Strathcona and Lamont counties, and the western portion of the County of Minburn.
–30–
For more information contact:
Laura McNabb, Director, Communication Services, EIPS 780-417-8204 cell 780-405-4902