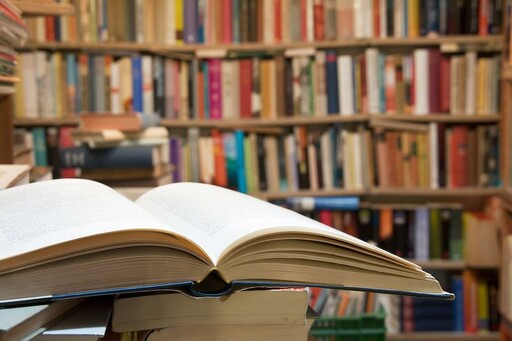 Sherwood Park, AB. — Wes Hosford Elementary, Brentwood Elementary and F.R. Haythorne Junior High will soon receive an influx of new books for their shelves, courtesy of the 2022 Indigo Adopt a School Program. The annual program is a national initiative that raises funds for schools to purchase needed books. It also helps build awareness about the importance of school learning commons. Wes Hosford Elementary, Brentwood Elementary and F.R. Haythorne Junior High are three of 23 schools in Alberta participating in this year's program. Each school hopes to raise $5,000.
The 2022 Indigo Adopt a School Program runs from now until October 2 and relies on community support through online donations. Schools are set up with a free Adopt a School microsite hosted by Indigo. There, community members can donate a sum of money, by name or anonymously. Donating is easy. Simply visit Indigo's microsite for Wes Hosford Elementary, Brentwood Elementary or F.R. Haythorne Junior High. Each school will receive an Indigo gift card with 100 per cent of the funds raised during the program, and a 30 per cent discount for whatever is purchased with the card.
"We were excited to apply to the program as a way to help foster a love of reading in our students and their families," says Susan Freiheit, the Principal of Wes Hosford Elementary, adding students are enjoying the campaign process. "Students have made posters to display at the Sherwood Park Mall Indigo location and created beautiful bookmarks for each customer who makes a donation to our school."
Wes Hosford Elementary will use the funds raised to buy a mix of fiction and non-fiction books, including chapter books, graphic novels and storybooks. Non-fiction purchases will feature a variety of interests, from dinosaurs to the solar system. Similarly, Brentwood Elementary will use the funds to expand and replace its collection of non-fiction books relevant to the new curriculum. Meanwhile, F.R. Haythorne Junior High hopes to raise enough funds to enhance its hi-lo, graphic and verse literature selection.
EIPS' Board Chair, Trina Boymook, is pleased to see such a partnership. "The growth of literacy in our students remains a high priority for the Division," she says. "Indigo's Adopt a School Program aligns with the Division's goals by supporting students in having a stronger reading foundation and access to a diverse collection of literary materials."
Adopt a School is part of Indigo's Love of Reading Foundation, which aims to give students equal access to books to help them develop a love of reading and build their literacy skills. The following Indigo stores also accept in-person donations: Indigo Sherwood Park, accepting for Wes Hosford Elementary; Chapters Red Deer, accepting for F.R. Haythorne Junior High; and Indigo Calgary Distribution Centre, accepting for Brentwood Elementary.
Elk Island Public Schools is one of Alberta's largest school divisions, serving approximately 17,125 students in 43 schools. We are proud to be an integral part of our communities, including Sherwood Park, Fort Saskatchewan, Vegreville, Strathcona and Lamont counties and the western portion of the County of Minburn.
–30–
For more information contact:
Laura McNabb, Director, Communication Services, EIPS 780-417-8204 cell 780-405-4902