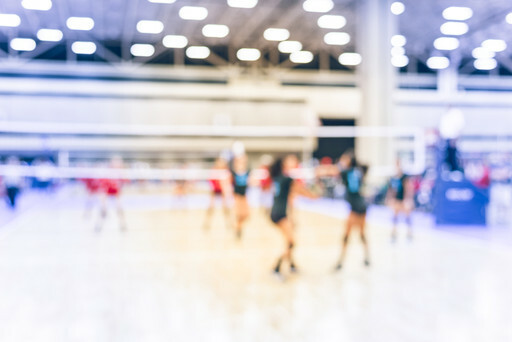 Sherwood Park, AB. — Clover Bar Junior High is launching a new athletics program in September 2020 that is set to change the way their students think about physical education. The Sport for Life program, open to students grades 7 through 9, is a full-year athletics and wellness program that provides students with the base of knowledge they'll need to lead healthy lifestyles long after they graduate.
"We're very proud to be offering the Sport for Life program next year," says Grant Fiddes, the Assistant Principal of Clover Bar Junior High. "We have a long tradition of athletic excellence at Clover Bar, and this program will build on that foundation to give students the skills necessary to pursue a lifestyle of recreation and wellness."
The program is based on the Canadian Sport for Life education model, a national initiative which emphasizes the importance of physical literacy, recreation and wellness among children. While the program at Clover Bar will challenge students to excel in sports, the end goal is not necessarily to create athletic superstars. Instead, the program gives students the knowledge and drive to invest in their own wellness throughout their lives.
In addition to their regular core subjects, students enrolled in Sport for Life explore a variety of sport and recreation activities throughout the year. The planned topics of study are immensely diverse and include some traditional school sports like baseball and badminton, but also activities students are less likely to have had exposure to already, like fencing, archery and kayaking.
"We want to expose students to the incredible multitude of opportunities that are out there," says Fiddes. "Wellness is a matter of mind, body and spirit, and part of being a healthy individual is feeling you have the tools you need to succeed in your wellness pursuits, whatever they may be."
Along with instruction in different sports and wellness activities, the program emphasises the development of skills in leadership and self-discipline, and will include instruction in topics like sports psychology, nutrition and first aid. Students will even learn about career opportunities in sports and wellness industries.
Students interested in the program must indicate they plan to attend Clover Bar Junior High in the 2020-21 school year through the returning student registration process—taking place February 1-29. After the process closes, the school will contact families directly to confirm registration and discuss how to enrol in the Sport for Life program. For more information contact Clover Bar Junior High. 
EIPS is one of Alberta's largest school divisions, serving approximately 17,400 students in 43 schools. We are proud to be an integral part of our communities, including Sherwood Park, Fort Saskatchewan, Vegreville, Strathcona and Lamont counties and the western portion of the County of Minburn.
–30–
For more information contact:
Laura McNabb, Director, Communication Services, EIPS 780-417-8204 cell 780-405-4902