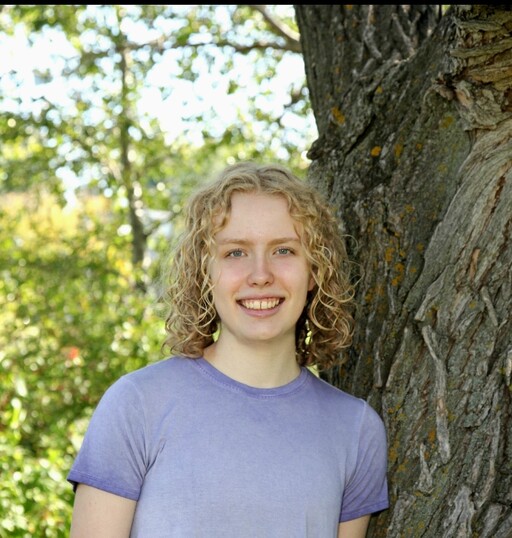 Sherwood Park, AB. — Shelby Hartman, a Grade 11 student at Bev Facey Community High, has been chosen to attend this year's United Nations Climate Change Conference, taking place in Dubai from November 30 to December 12.
Hartman is looking forward to the exchange of ideas with international peers. "I'm most excited to interact with the 60 students from 20 other countries attending the conference and to learn more about how they view climate change action and its impact on our future."
The Advanced Placement (AP) College Board and the Centre for Global Education chose Hartman for this opportunity after a comprehensive competition amongst students in her AP Seminar class.
"The competition to make it to the United Nations Climate Change Conference was nothing short of stressful, and it pushed me out of my comfort zone," says Hartman. "I was up against other AP Seminar students with various extracurricular activities, exemplary school involvement, multiple academic successes, and strong writing and speaking capabilities."
AP Seminar is a part of the AP Capstone Diploma Program at Bev Facey Community High. The school's program includes three courses: AP Capstone Prep, AP Seminar and AP Research. Each class provides students with the opportunity to improve their critical thinking, research and communication skills.
"Participation in the AP Capstone Program can make a student's post-secondary application stand out," says Adam Lawlor, the AP Coordinator at Bev Facey. "It demonstrates a commitment to academic excellence and a willingness to tackle challenging coursework. The program leads to personal growth and self-discovery as students explore complex topics and engage in independent research."
In addition to the AP Capstone Diploma Program, Bev Facey Community High regularly offers 13 AP courses, including many in the humanities and sciences. AP gives students the chance to receive credit and advanced placement at every English-speaking university within Canada and nearly all colleges and universities in the United States.
"I do believe that AP courses prepare you for life after high school," adds Hartman. "They promote life skills, such as a strong work ethic, varied communication methods and problem-solving."
Elk Island Public Schools is one of Alberta's largest school divisions, serving approximately 17,750 students in 42 schools. We are proud to be an integral part of our communities, including Sherwood Park, Fort Saskatchewan, Vegreville, Strathcona and Lamont counties, and the western portion of the County of Minburn.
RELATED INFORMATION:
United Nations Climate Change Conference
Bev Facey Community High: Advanced Placement
AP Capstone Diploma Program
–30–
For more information contact:
Laura McNabb, Director, Communication Services, EIPS 780-417-8204 cell 780-405-4902