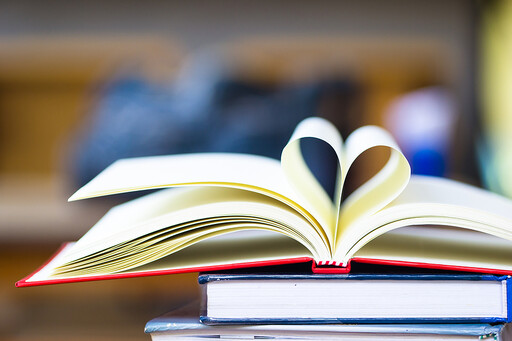 Sherwood Park, AB. — Students and staff throughout Elk Island Public Schools (EIPS) are spending the week celebrating Read In Week 2021.
From October 4-8, schools across the Division are hosting various activities for students in honour of Read In Week 2021—a divisionwide initiative that takes place annually to promote a lifelong love of reading in students and enhance literacy awareness among students, staff, families and community members. The theme this year: To Each Their Own Story. Throughout the week, students will share their favourite stories to read, tell their own stories and learn how stories have the power to teach lessons, broaden perspectives and foster empathy.
"Literacy can serve as a way to spark creativity, and to inspire students to begin crafting their own stories," says Tamara Martin Spady, a Literacy Consultant at EIPS. "This year's Read In Week is not only about fostering a love of reading, but also the art of storytelling. Students will explore their favourite books, looking at the themes and messages, and ultimately, learn how to bring their own stories to life."
Some of the activities planned within the Division for Read In Week 2021 include book giveaways, buddy reading, reading games, dressing up as beloved book characters, reading challenges, lesson plans focused on storytelling, and Bitmoji Classroom sessions. Additionally, schools throughout EIPS have several virtual guest readers planned, including EIPS trustees and administration, local MLAs, local municipal representatives and community members. Several EIPS schools also plan to take part in the Global Read Aloud program, a reading program that connects millions of students from more than 86 countries.
In addition to school activities, staff, students, families and community members are invited to participate in Read In Week by reading themselves, to a child or someone in the community. People can also share what they learn and post their own stories throughout the week on social media using the hashtag #eipsreads.
EIPS is one of Alberta's largest school divisions, serving approximately 17,000 students in 43 schools. We are proud to be an integral part of our communities, including Sherwood Park, Fort Saskatchewan, Vegreville, Strathcona and Lamont counties, and the western portion of the County of Minburn.
–30–
For more information contact:
Laura McNabb, Director, Communication Services, EIPS 780-417-8204 cell 780-405-4902