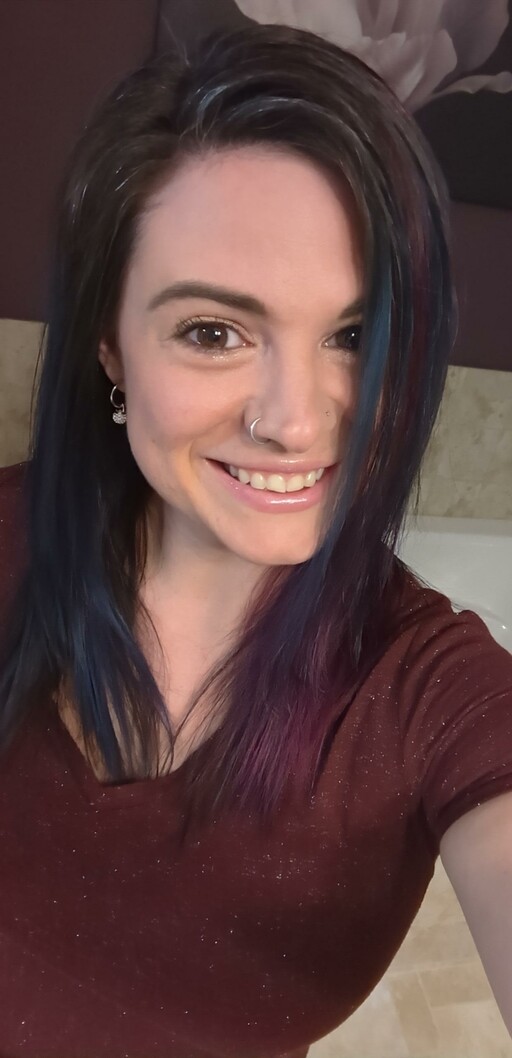 Sherwood Park, AB. — March 14-18 is Substitute Teacher Appreciation Week in Alberta, an opportunity to recognize substitutes and their vital role throughout Elk Island Public Schools (EIPS). Every day, substitutes step up to the plate in classrooms and school offices to support student learning and keep schools running smoothly—particularly critical over the past two years.
Alishia Vallance started substituting with EIPS in late 2020. But, she's no stranger to the Division. In the late 2000s, Vallance graduated with a bachelor of education and signed a teaching contract with EIPS. After approximately four years, she stepped away to focus on her family.
After her daughter started school, Vallance decided to get back into education. When there weren't any teaching positions available, she moved into the educational assistant (EA) role. "I knew I wanted to be back in the classroom working with students, and subbing seemed like a good fit," she says. "I worked as an educational assistant substitute for the remainder of that first school year back. Now, I'm working as both an EA and a teacher substitute. My work's different depending on the role I'm serving. I love the variety it offers."
That day-to-day variety and the flexibility of substitute scheduling are key to Vallance's love of the job. "I get to set a schedule that works for me and my family," she says. "If we have appointments, holidays or other commitments, it's easy for me not to accept a position that day. There's so much variety as a substitute—working with different schools, students and staff groups, whether I'm providing one-on-one student support or full classroom instruction—no two days are the same."
From Vegreville to Sherwood Park and everywhere in between, Vallance has worked at schools throughout the Division. Her passion for education is no different now than when she first started in the profession. "It's such a rewarding feeling to work with students who aren't sure they can do or figure out something," she says. "But with just a little bit of coaching, the light bulb goes on. The look on their faces is a mixture of shock and amazement. It's wonderful to see how proud they are when the learning clicks. And, I'm proud to play a role in that."
Vallance is one of 300 substitute teachers and more than 100 non-teaching substitutes who work within EIPS, from elementary to senior high—working in general education, specialized programming and school support. Without their assistance and dedication, EIPS schools would run much less smoothly.
Thank you to all the substitutes throughout EIPS for all that you do!
EIPS is one of Alberta's largest school divisions, serving approximately 17,125 students in 43 schools. We are proud to be an integral part of our communities, including Sherwood Park, Fort Saskatchewan, Vegreville, Strathcona and Lamont counties, and the western portion of the County of Minburn.
–30–
For more information contact:
Laura McNabb, Director, Communication Services, EIPS 780-417-8204 cell 780-405-4902