Healthy Vending Success Story in EIPS: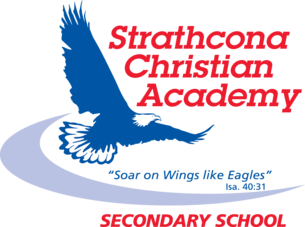 The Eagles' Nest Canteen at Strathcona Christian Academy Secondary offers food for purchase to students during school breaks. With the District Nutrition AP coming into effect, a small group of staff decided to look at foods sold and determine if healthier options could be made available. By changing the foods sold in the Eagles' Nest Canteen, staff and students saw a wider variety of foods being offered and an increase in the price of less healthy foods. The price increase was to encourage students to select healthier options and highlight new foods available in the canteen, like the new teriyaki rice bowl. To make this initiative more exciting, any lettuce being offered in the Eagles' Nest Canteen comes from the school's aquaponics lab. Students are growing, preparing and selling healthy and fresh foods.
The Eagles' Nest Canteen has been so successful with the healthy food options that the school has trouble keeping food stocked and often runs out of the healthier food options. Moving forward, Strathcona Christian Academy Secondary hopes to increase the long-term sustainability of the canteen by bringing more students into the planning process through student council and involving the school council as well.