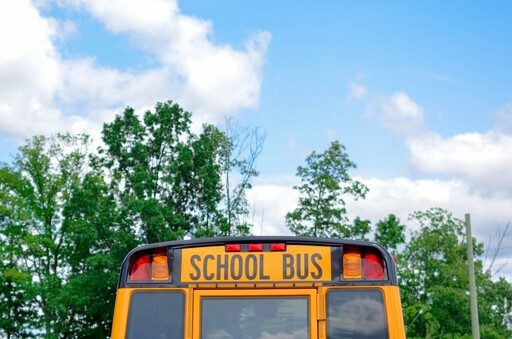 Sherwood Park, AB. — Schools across Elk Island Public Schools (EIPS) are celebrating School Bus Safety Week from October 17-21. The theme this year: Make the World Green, Ride Yellow. The theme focuses on transportation choice and the environment, aiming to address students' carbon footprint.
Throughout the week, various activities are planned, including information sessions, bus-safety lesson plans and bus-evacuation drills. Collectively, these efforts help everyone within EIPS better understand their role in supporting school bus safety. There will also be a focus on sustainability to align with this year's theme.
"EIPS transports 9,138 students on 171 buses that operate 613 routes," says Lisa Weder, the director of Student Transportation at EIPS. "That's close to 17,000 kilometres travelled every school day across the Division. We want to encourage students to ride the yellow bus as a way to reduce their carbon footprint and spark the discussion around sustainable choices."
Throughout the week, students and staff will also learn about:
safety on, and off, the bus
bus operator protocol
traffic safety tips
Student Transportation's Code of Conduct
Students are also participating in the Alberta Student Transportation Advisory Council's provincewide poster contest, open to students in kindergarten to Grade 6. Each winner—one from each grade level—whose poster best illustrates this year's theme will receive a $25 gift card, a framed original of their poster, an engraved plaque and $100 for their classroom.
Elk Island Public Schools is one of Alberta's largest school divisions, serving approximately 17,125 students in 43 schools. We are proud to be an integral part of our communities, including Sherwood Park, Fort Saskatchewan, Vegreville, Strathcona and Lamont counties, and the western portion of the County of Minburn.
–30–
For more information contact:
Laura McNabb, Director, Communication Services, EIPS 780-417-8204 cell 780-405-4902