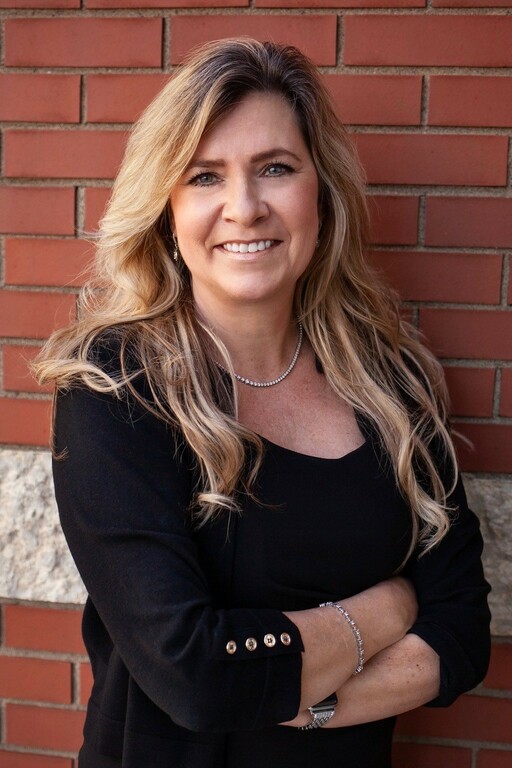 Sherwood Park, AB. — Elk Island Public Schools (EIPS) Board of Trustees is pleased to announce the appointment of Sandra Stoddard as the Division's new Superintendent and Chief Executive Officer effective July 1, 2023.
Stoddard boasts an impressive career in education that spans nearly 35 years. She's the current Associate Superintendent of Supports for Students at EIPS, a position she's held since 2017. Before joining the Division, she worked in various educational roles—including teaching, consulting and leadership positions—at Edmonton Public Schools, the International Association for Supervision and Curriculum Development, and Alberta Children and Youth Services.
"It was the Board's priority to find a candidate with strong professional and personal integrity, significant background in school and division operations, and the skills and expertise to ensure Elk Island Public Schools continues to evolve and grow," says Trina Boymook, the Board Chair of EIPS. "Throughout her time with the Division, Sandra's successfully led key initiatives in the areas of new curriculum implementation, student social-emotional development, student mental health and career pathways planning. Her passion for students shines through in every assignment she oversees, and the Board is confident that passion will continue to guide her as she takes on her new role as superintendent later this year."
In recent years, Stoddard's honed extensive knowledge of best practices related to educational leadership, student achievement and evidence-based research. She also understands and appreciates the importance of building strong relationships with the communities EIPS serves.
"During my time with Elk Island Public Schools, I've developed a deep understanding of the Division and an appreciation for the current strategic direction. I'm passionate about public education and honoured to have the opportunity to continue delivering the best possible learning experiences for students," says Stoddard. "As I begin my new role within an organization I love, I'll celebrate our significant past accomplishments while balancing the need for innovative changes. I'll continue to focus on building a collaborative environment in which families, staff, students, trustees and the community are engaged and committed to working together to transform the lives of the students we serve."
Stoddard was born and raised in Edmonton and grew up in the public education system. She and her husband Glenn, a retired RCMP sergeant, enjoy quadding, boating and spending quality time with family and friends. She attended the University of Alberta where she earned a bachelor of elementary education, with distinction, in 1988; a master's degree in educational psychology in 1996; and a doctorate in educational psychology in 2006.
The Board hired Sloan Consultants Ltd. to facilitate the search for the new superintendent after the current superintendent, Mark Liguori, announced his retirement effective June 30, 2023. Stoddard's appointment follows an extensive search across Canada to fill the position.
Elk Island Public Schools is one of Alberta's largest school divisions, serving approximately 17,460 students in 43 schools. We're proud to be an integral part of our communities, including Sherwood Park, Fort Saskatchewan, Vegreville, Strathcona and Lamont counties, and the western portion of the County of Minburn.
–30–
For more information contact:
Laura McNabb, Director, Communication Services, EIPS 780-417-8204 cell 780-405-4902